Your Comfiest And Funniest Blanket
Imagine if a blanket had a baby with a Shark - meet the Sharkie! It's a blanket, a sleeping bag and a hilarious Shark costume. Easy to clean - hand washable or gentle machine wash. Made of super cosy flannel fleece fabric.
Cozy Adventure
Immerse yourself in ultimate comfort and warmth as our uniquely designed shark blanket effortlessly wraps around your legs and feet, providing a snug and delightful experience like no other.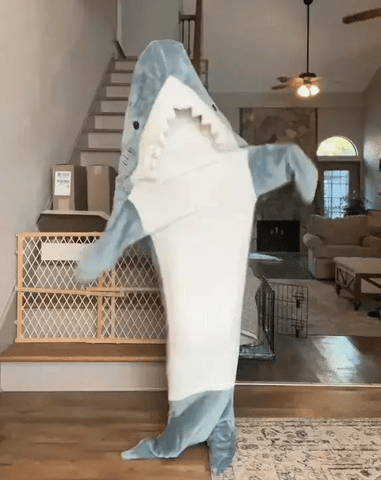 Join The Fun
Perfect as a gift for you or a loved one